Regular price
Sale price
$20.00 USD
Unit price
per
Sale
Sold out
Do you wear the same clothing every weigh day? Stand on the sad step daily? 
Step away from the scales and take a picture of yourself in this tshirt every week. Watch it 'grow' as you slim down to the new YOU!
Please note that the image size may vary dependant on the tshirt size ordered.
View full details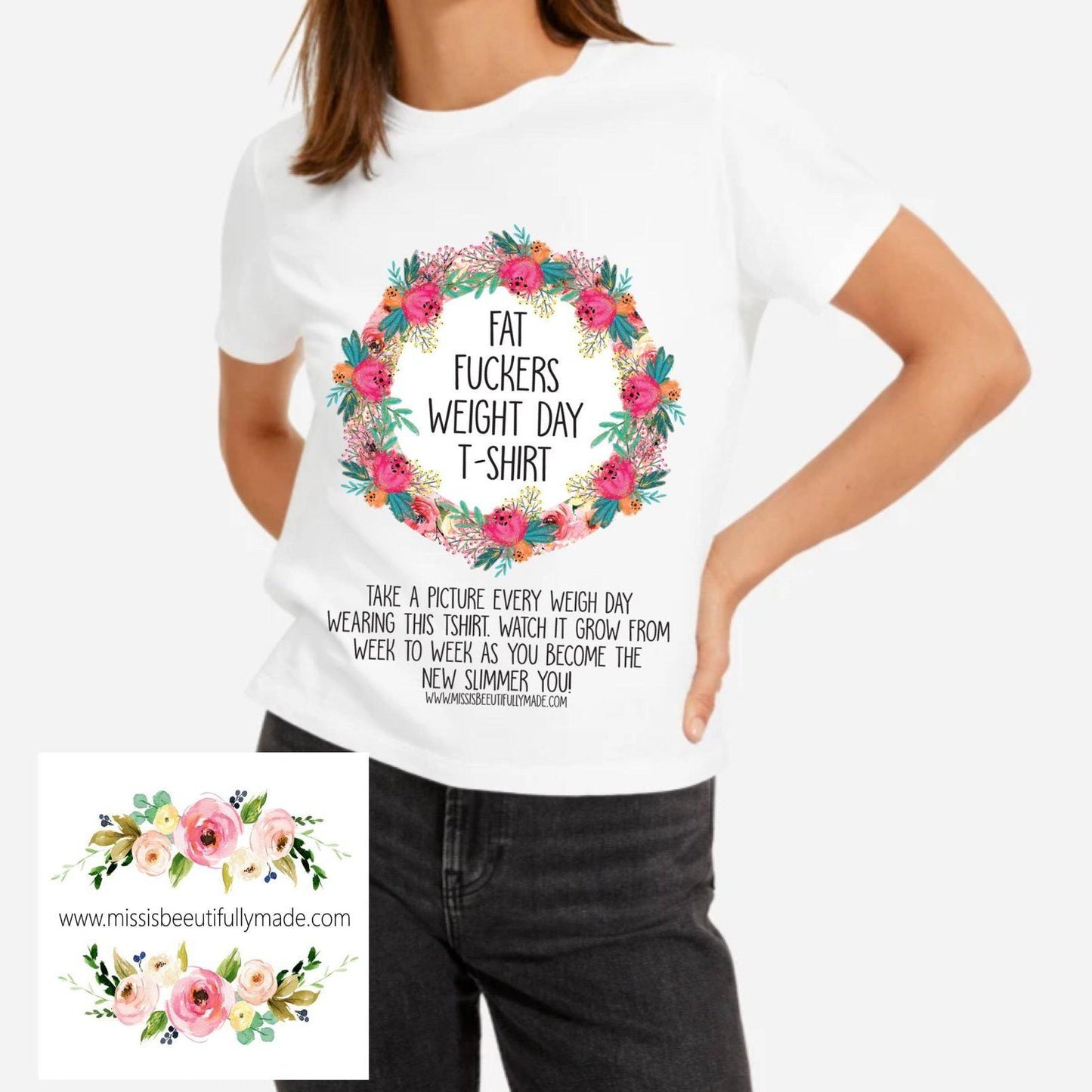 Check this before you wreak this!!!
Fucking love me t-shirt, also makes me feel a lot lighter on weigh day (slimming world ladies I'm sure it has so buy it) sorry folks still wore a underwired bra (have to these puppies at the moment would be dragging on the floor,) but when I'm at goal and they've shrunk a bit maybe I could fling them and make into a scarf or something and then treat ya to a wet tshirt fat fighter!!
A tshirt that had myself and a few others in giggles a magical tshirt that helps you lose weight!!
Thanks you beauts - *drop imaginary Mike*
was so happy with with delivery, what I ordered was better than I imagined come packed bloody lovely, great contact too ...keep up the fucking awesome job 😊😊😊😊🥳❤
**Ordered the older design**
ahh your review has made me piss!! So pleased you're happy with your order and you're rocking the T darling!! Keep us posted on your progress.... just because I want to see you wear your tits as a scalf
SHIPPING

Find all our shipping information & updates here.

CLICK HERE

REFUNDS & RETURNS

If you're not entirely satisfied with your order, don't fucking stress! View our returns & refund policy below.

CLICK HERE